David Berry Week ending November 3rd 2023
Posted by David Berry on Sunday, November 5, 2023 at 6:51:50 AM
By David Berry / November 5, 2023
Comment
Weekly Blog by David Berry - The Master of Building Dreams
Week Ending November 3rd, 2023
About Me
As the National Relocation Director for Leaving California and a licensed realtor in Southern Nevada, I am deeply committed to serving people in every way I can. Over the years, I have been fortunate to embrace the role of mentor, educator, and guide for individuals seeking advice, assistance in planning, strategic insights, and, most importantly, an honest perspective on achieving success in the real estate market, whether it's related to relocating or buying and selling their homes.
This year, I had the distinct honor of being selected as the National Relocation Director for Leaving California, a role that continues to unfold and challenge me. I eagerly anticipate the opportunity to provide free guidance, forge connections, and empower individuals to realize the lives they've always envisioned.
My professional journey has taken me through prestigious real estate agencies like Berkshire Hathaway, Keller Williams, and ERA. The experiences and training I've gained in these esteemed organizations have equipped me with the knowledge and confidence to assist families in navigating the complexities of relocation and all facets of the real estate industry. At Local Realty, a smaller brokerage, I take immense pride in my recent achievement as the top producer within the firm. I am enthusiastic about the prospect of connecting with you to explore and discuss your genuine real estate aspirations.
Please feel free to reach out, and together, let's set up a time to delve into the journey towards realizing your true real estate dreams.
Real Estate Trends
This week, the real estate industry is buzzing with news regarding the National Association of Realtors' ongoing legal case, which revolves around allegations of collusion between sellers' agents and buyers' agents to artificially inflate home prices. This controversial situation has raised concerns, particularly for buyers, who may ultimately bear the brunt of this issue. In the worst-case scenario, buyers could find themselves in the position of having to pay for representation on top of their already substantial home purchase costs.
In a significant turn of events, the National Association of Realtors has faced a major setback in the courtroom, resulting in a hefty judgment against them. The awarded amount is a staggering 1.8 billion dollars, a decision that is currently the subject of an appeal process. The outcome of this appeal will undoubtedly be closely watched by industry professionals and homeowners alike.
This case underscores the undeniable importance of dedicated representation in the realm of real estate. It serves as a stark reminder that having a trusted agent by your side is not only advantageous but often critical to securing the best possible price and terms in the ever-evolving landscape of the housing market. To delve deeper into the intricacies of this situation, I encourage you to explore further details and insights in the link provided here.
National Association of Realtors court case
Southern Nevada Trends
In the vibrant heart of Southern Nevada, all eyes are fixed on the forthcoming spectacle of Formula One racing, which is poised to take place right on the iconic Las Vegas Strip. This high-octane event has undoubtedly ignited a range of emotions among the locals, particularly those who make their living in the city's thriving hospitality industry, which employs over 300,000 individuals. The excitement is palpable, but it comes tinged with a touch of concern.
For many residents, the prospect of this mega sporting event has added a layer of complexity to their daily lives. Commuting to work has become more challenging as the city gears up to host the world's most prestigious motorsport championship. As the F1 race revs up, it's clear that the city's usual rhythm is experiencing a temporary shift.
Las Vegas has long been renowned for its iconic entertainment, bustling casinos, and a steady stream of tourists, drawing in roughly 40 million visitors each year. With the arrival of Formula One racing, there's a noticeable diversion of attention and resources towards this thrilling sport. The city's dynamic focus on entertainment and hospitality is undergoing an interesting evolution, raising questions about its long-term impact on the city's identity and the experiences it offers both residents and visitors.
For lifelong residents like me, Las Vegas is cherished not only for its world-famous Strip but also for the myriad experiences it provides away from the bustling boulevards. We're keenly observing how the Las Vegas Formula F1 2023 event unfolds, with some viewing it as a unique and perhaps once-in-a-lifetime addition to the city's repertoire. As the countdown to the event continues, it's safe to say that Las Vegas is in for a captivating journey of transformation.
To delve deeper into the world of F1 racing in Las Vegas and keep up with the latest developments, I encourage you to explore further insights and details in the link provided here. This promises to be an event that leaves a lasting mark on the city's history, and we're all eagerly anticipating the outcome.
Click here to learn more about Formula 1 Race
Personal Stories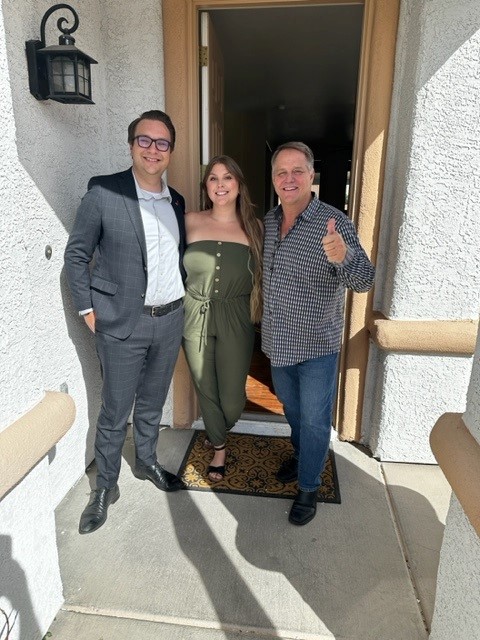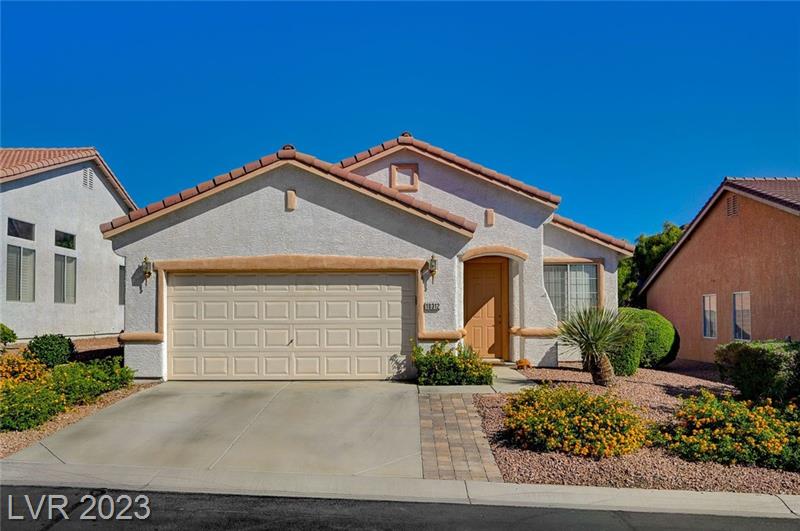 This month, I'm thrilled to share a heartwarming and inspiring personal story that underscores the power of resilience and the profound impact of homeownership. It's a tale of my clients, Zachary and Kersten, who embarked on a remarkable journey towards a new home, a journey that culminated just two weeks ago.
Zachary and Kersten's story begins with their participation in the Home Partners of America program, which is designed to help individuals find their dream homes through a rent-to-own arrangement. They had identified the perfect home right here in Las Vegas, a place where they envisioned their future. However, life threw them an unexpected curveball when their current residence fell victim to a devastating flood, leaving them in a precarious situation.
Initially, the couple contemplated renting for a year to get back on their feet before committing to homeownership. However, it's in challenging times like these that I've witnessed the true power of determination and innovation in the real estate industry. We explored all available options and, to our delight, were able to secure approval for our no-money-down program, swiftly turning their homeownership dream into a reality.
This experience underscores a valuable concept that I often share with my clients: "You are not going to marry your rate, but rather you are going to date the rate and marry your home." While the initial steps may feel slightly challenging or uncertain, the long-term benefits of owning a home far outweigh the transient nature of renting. Zachary and Kersten's story beautifully encapsulates the idea that perseverance and the pursuit of homeownership can lead to a brighter future.
I extend my warmest congratulations to Kersten and Zach on the purchase of their new home. Their journey exemplifies the strength of the human spirit and the endless possibilities that await those who dare to dream and take bold steps towards making those dreams a reality. Their story serves as a source of inspiration and a testament to the transformative power of real estate, reminding us all that, with the right guidance and determination, homeownership can be within reach even in the face of unexpected challenges.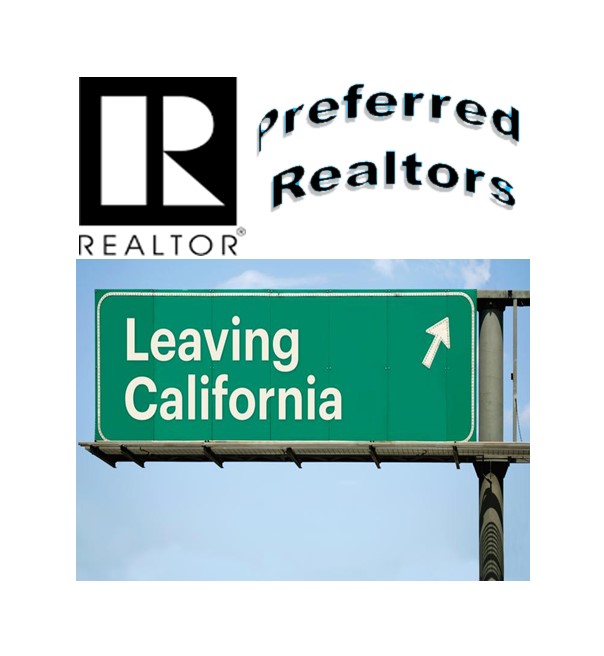 California Trends
In my role as the National Relocation Director for Leaving California Facebook groups, my primary objective is to provide essential resources and support for our valued California members who are exploring the possibility of relocating. We understand that making such a significant life change requires access to valuable insights and information, and we're here to make that process as smooth as possible.
One of the exciting ways we connect with our community is through our weekly podcast shows, co-hosted by Terry Gilliam and myself. These podcasts serve as a platform where we delve into migration cities and offer comprehensive insights into various regions of the country, including California itself. Last week, we had the pleasure of featuring the allure of the Texas hills with Jessica Johnson, exploring the reasons behind the significant number of Californians who are choosing to make Texas their new home. The engaging discussions and firsthand experiences shared on these podcasts provide an invaluable resource for those considering a move.
If you're not already a member of Leaving California, I encourage you to join our community. It's a supportive network of individuals who are navigating similar transitions, and the collective wisdom and shared experiences can be truly enlightening. Click here to join our Leaving California Groups: Click Here
For anyone contemplating a relocation, whether it's to Texas, another state, or anywhere else, our content on the topic of moving is an indispensable resource. We cover a wide range of subjects related to the relocation process, offering insights, tips, and guidance to help you make informed decisions about your next chapter.
Additionally, if you haven't already, consider subscribing to my YouTube channel. It's a treasure trove of content that encompasses not only real estate but also relocation, Las Vegas news, California news, and much more. Whether you're looking for expert advice, local knowledge, or simply want to stay informed about current trends and developments, our YouTube channel is a valuable resource at your fingertips. Click Here
As we move forward, I want to express my gratitude for your ongoing support and engagement. Stay tuned for more insightful content in the coming weeks, and thank you for being part of this journey through the world of real estate and beyond. Your presence in our community is greatly appreciated, and we look forward to continuing to provide you with the information and support you need for a successful relocation experience. Here is the link to our next podcast please join us: Click here
David Berry Email [email protected] and direct phone 702-374-1771